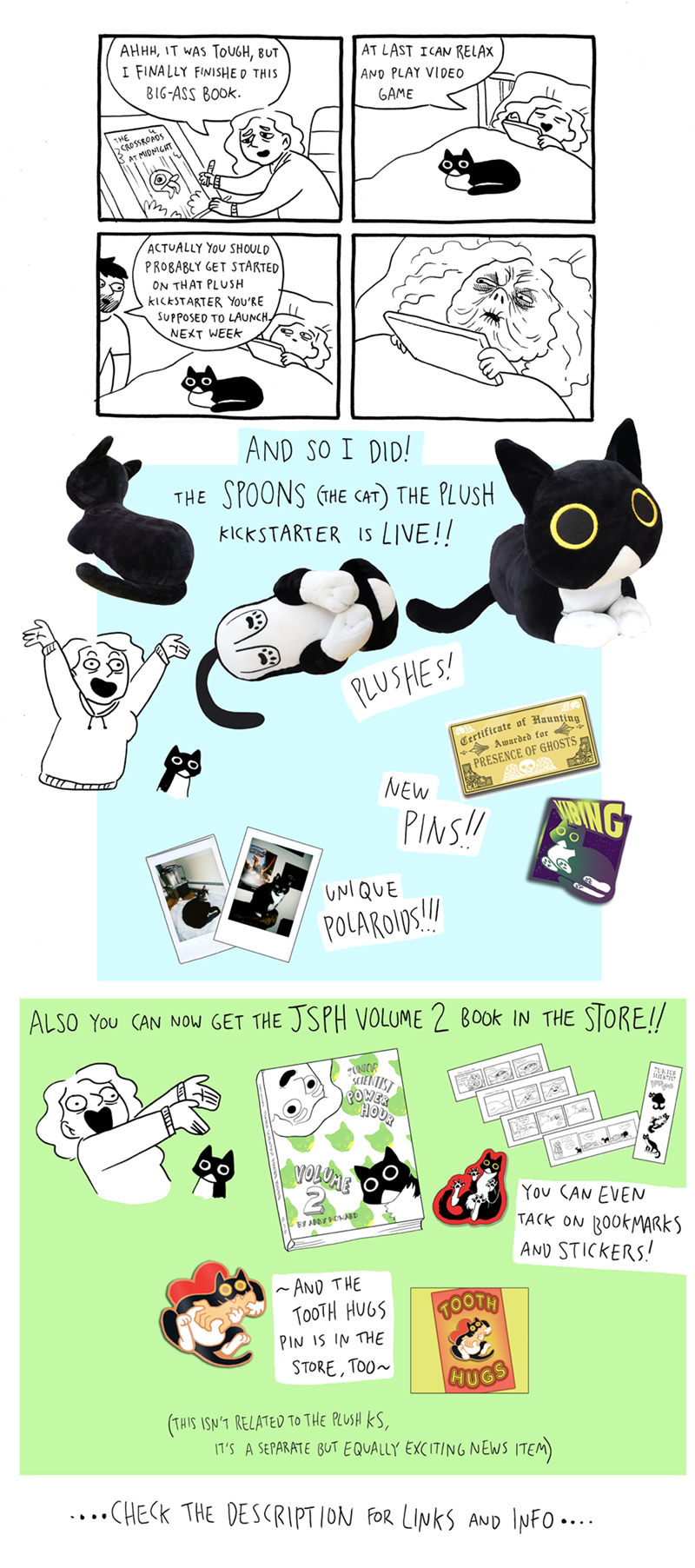 Me last week being instantly Palpatine'd by the concept of doing more work
Don't worry, I'm working on getting rid of the "Kickstarting now" logo at the top of the page advertising a year-old Kickstarter XD
CLICK HERE to check out the Spoons (the cat) The Plush Kickstarter!
CLICK HERE to go to the JSPH store and buy a book/pin/possum plush/WHAT HAVE YOU!
The Spoons plush is, in all honesty, amazing and I love it. Even though it's a cartoony design, it still makes me do a double-take when I see it out of the corner of my eye because I think it's Spoons. There's even a tier where you can get a HAUNTED Spoons plush, complete with certificate of haunting and a brief description of what ghost lurks in your particular plush >:D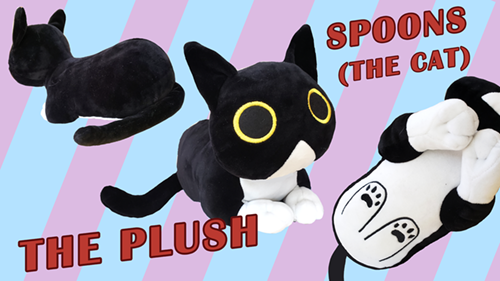 The Spoons plush KS ALSO has these incredible pins, which are available to all tiers over $50 (besides the one where you get two plushes):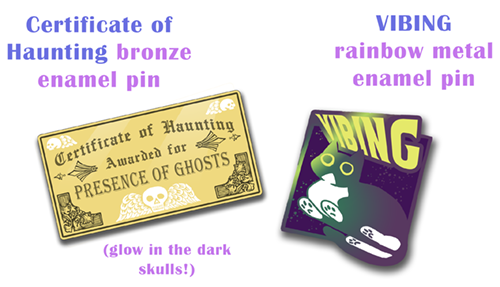 There are also tiers where I'll draw you as a cat or your cat as a human! You gotta go check outh the Kickstarter, it is very fun.
And as for goods that'l arrive a little sooner, over in the shop you can now get the JSPH Volume 2 hardcovers that were Kickstarted last year along with several of the goodies that came with it, such as Spoons stickers and the Tooth Hugs pin!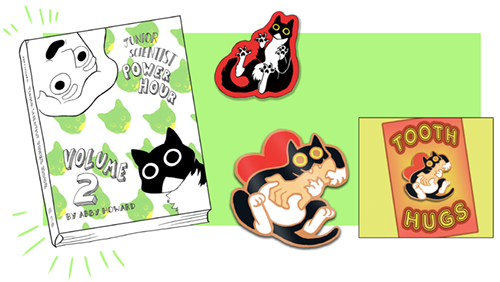 You can ALSO get the opossum plush I Kickstarted last year and the Trash Cat pin that came with it~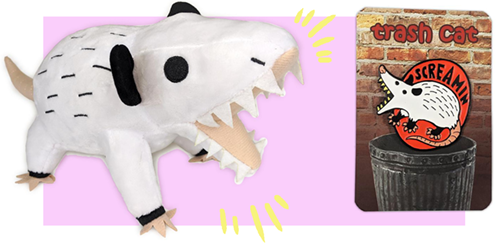 The store has a bunch of really good stuff in it for folks who are fans of JSPH or any of my other projects, so check it out if you wanna support an artist in these precarious times ;0
NOTE: Due to the current pandemic, the warehouse won't be shipping anything out until at least after April 7th. But you can still make orders!