You've only got until WEDNESDAY AT NOON Eastern time to back the Junior Scientist Power Hour: Volume 2 Kickstarter! The project funded this past friday, but now we should try n hit as many stretch goals as we can >:3
The first stretch goal, a guest comic by famed DnD player and illustrator Amy Falcone, has already been hit, and now we're steadily creeping up on $40k and the very exciting SPOONS PIN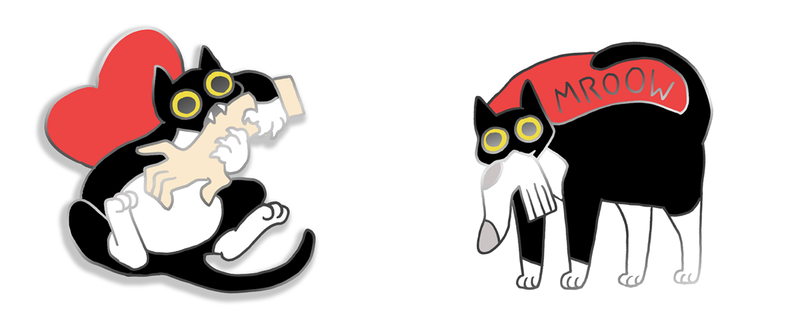 A twitter poll decided they liked the arm pin the most, but if we somehow manage to hit $50k, I'll print BOTH of these top voted pins.
Yesterday I did a handful of sketch requests for donations, both to the Kickstarter and my paypal, to help us get to the stretch goals. I intend to do even more today, starting at around 1 pm est over on twitter. Though if you'd like, you can also email me at [email protected] with any request you have for a little 10 minute sketch and either pledge to the Kickstarter or send a small donation (min $10) to my paypal (or Ko-Fi, if you prefer)! All donations will count towards the Kickstarter goal and bring us ever closer to ~Spoons pins~
The only rules I have are 1. no real people, 2. no non-kobold, non-kenku DnD characters (kitty cat people also okay). Here are some examples from yesterday: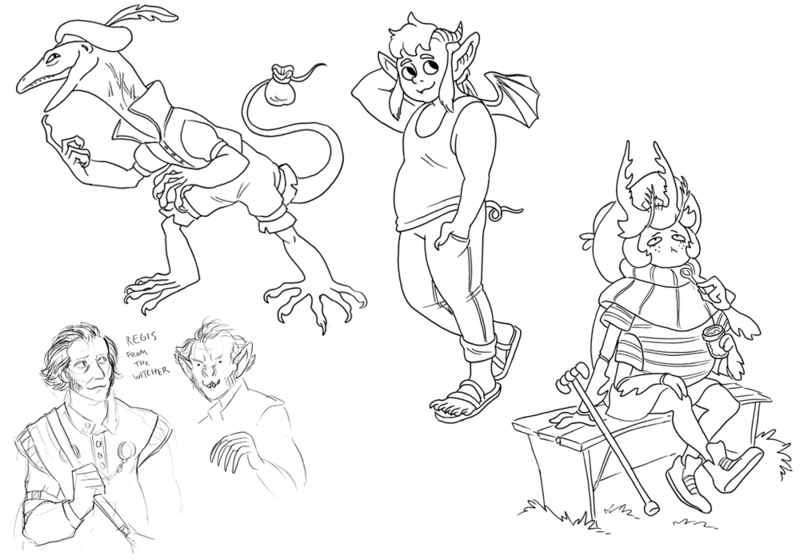 I can't wait to draw more!!